303.459.2725  |  6530 S. Yosemite St  |  Suite 200  |  Greenwood Village, CO  80111
"Think globally, act locally." Before it became cliché, the phrase was a succinct reminder that we can all aspire to make the world a better place, and the best chance of achieving meaningful improvement in our day-to-day lives is at the local level.
The attorneys of Michow Cox & McAskin are keenly aware that whatever may be happening in the state, national and international arenas, the decisions made by your local government are the ones that will impact you and your family today, tomorrow and beyond. With roughly 50 years of combined experience in local government law, we provide our clients with the peace of mind that comes with knowing there is not much their attorneys have not seen.
The firm's attorneys routinely advise local governments on myriad legal issues, including:
Land use and development

Real estate

Human resources/employment law

Liquor/marijuana licensing

Special Districts

Elections
We have developed meaningful and professional relationships with our primary local government clients, and we also provide special counsel services in areas ranging from serving as hearing officers in land use matters, to defending county boards of equalization in property tax matters pending before the State Board of Assessment Appeals. For the lawyers of Michow Cox & McAskin, there is nothing more rewarding than helping our local government clients achieve their community goals and vision.
We leverage our broad experience and deep knowledge to provide sound and innovative advice and solutions to our local government clients.
      Tom Ragonetti's 26th Annual Conference | May 12-13, 2022                The Clayton Hotel | Denver
LAND USE LAW: How-To (Advanced). For over 25 years, this Conference has brought together the state's top experts and practitioners in land use law. This year is no exception. Over two days, advanced issues will be covered that are critical to practicing land use law in Colorado. For more information and to register, click  here.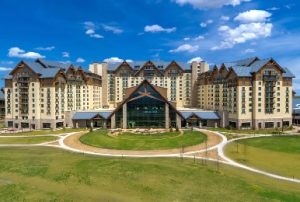 2023 CML Annual Conference | June 25 to 28, 2023                            In-Person at the Gaylord of the Rockies in Aurora, CO
CML will be holding the 2023 Annual Conference this year at the Gaylord of the Rockies Resort and Convention Center in Aurora, CO from June 25 to 28, 2023.    CML's Annual Conference is the premiere training event for Colorado municipal officials.  It is an opportunity to learn from experts and each other, as well as to network with colleagues from around the state. For more information and to register, click  here.
Currently serving and advising local Colorado governments,
we strive to help our clients achieve their community goals and vision.